On the way to the Kin Canada National Convention in Halifax this summer, Danny Halpin of the Kinsmen Club of The Pas will be racing a marathon in Saint John, New Brunswick on August 13, 2017. He is dedicating this run to those living with Cystic Fibrosis and is running this race as a fundraiser for Cystic Fibrosis Canada, to help find a cure for CF.
Along the way, he will be sharing photos, training tips, stories, and tracking his progress. You can follow along on this page, as well as on the Facebook page "Marathon for CF"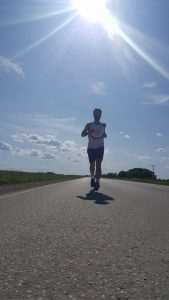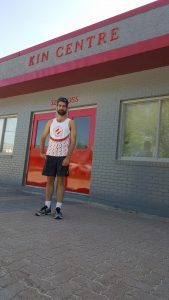 Danny was recently featured in an article on thepas.com. You can read his interview here.
The Race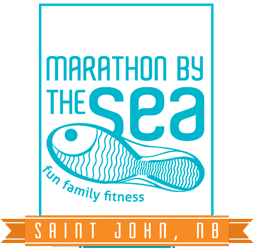 Blogs
Donations
To donate to the Marathon for CF campaign, you can:
– Send an e-transfer to dshalpin@gmail.com
– Send a cheque or money order to PO Box 641, The Pas MB, R9A 1K7
– Give cash to Danny or Emma Halpin in person, or to any Kinsmen Club of The Pas member
– Tax receipts are available!
A heartfelt thank you to all of our donors. With your help, we have raised $4059 in donations!
– Ken Tritthart
– Bryan Foley
– Bev and Darrell Hogue
– Dave Roberts
– Colin Blue
– Don Tulman
– Kevin Carlson
– Kyle Tirshmann
– Brent and Meagan Colgan
– Danny Halpin
– Drew Tritthart
– Bruce Trampe
– David Harmon
– Kevin Bate
– Tom and Diane Therien
– Heather Gibson, in memory of Allison Reid
– Katerina Walowski
– Robyn Foley
– Gord and Jody Halpin
– Jaycee Halpin
– Ryan Scott
– Monique Levesque
– Lyla Huculak
– Scott Lemaistre
– Kerri Huculak
– Russell Thorne
– Marjorie Greenwood
– Terry Poulin
– Mark Andrews
– Lori Veito
– Michelle Reader, in memory of Ken Flint
– Brandy Senkin-Hiebert
– Cam and Kori Nagle
– Debra Goldstrand
– Jerilyn Beck
– Jane Esson
– Jim Scott
– Keith Jaeger
– Dale Bigelow
– Trent Allen
– Freida Anderson
– Marcia George
– Jacqueline Bouvier
– Darryl Shotton
– Amanda Naughton-Gale
– Lori Weiman
– Chris Halpin
– Kent and Dawn Madden
– Erik and Rachele Kendrick
– Glow Day Spa
– Ryan and Jenna Cassan
– Jordan Krost
– James Doerr
– Pat Moldowan
– Anne Pettit
– Leah McLean
– Bruce Halpin
– John and Cheryl DeBeer
– Cathy Ridley
– Adam and Heidi Bertram